Art and Design
At OLOL, we believe Art, craft and design embody some of the highest forms of human creativity.
Our art and design curriculum is designed to engage, inspire and challenge our pupils, equipping them with the knowledge and skills to experiment, invent and create their own works of art, craft and design.
As pupils progress, they should be able to think critically and develop a more rigorous understanding of art and design. They should also know how art and design both reflect and shape our history, and contribute to the culture, creativity and wealth of our nation.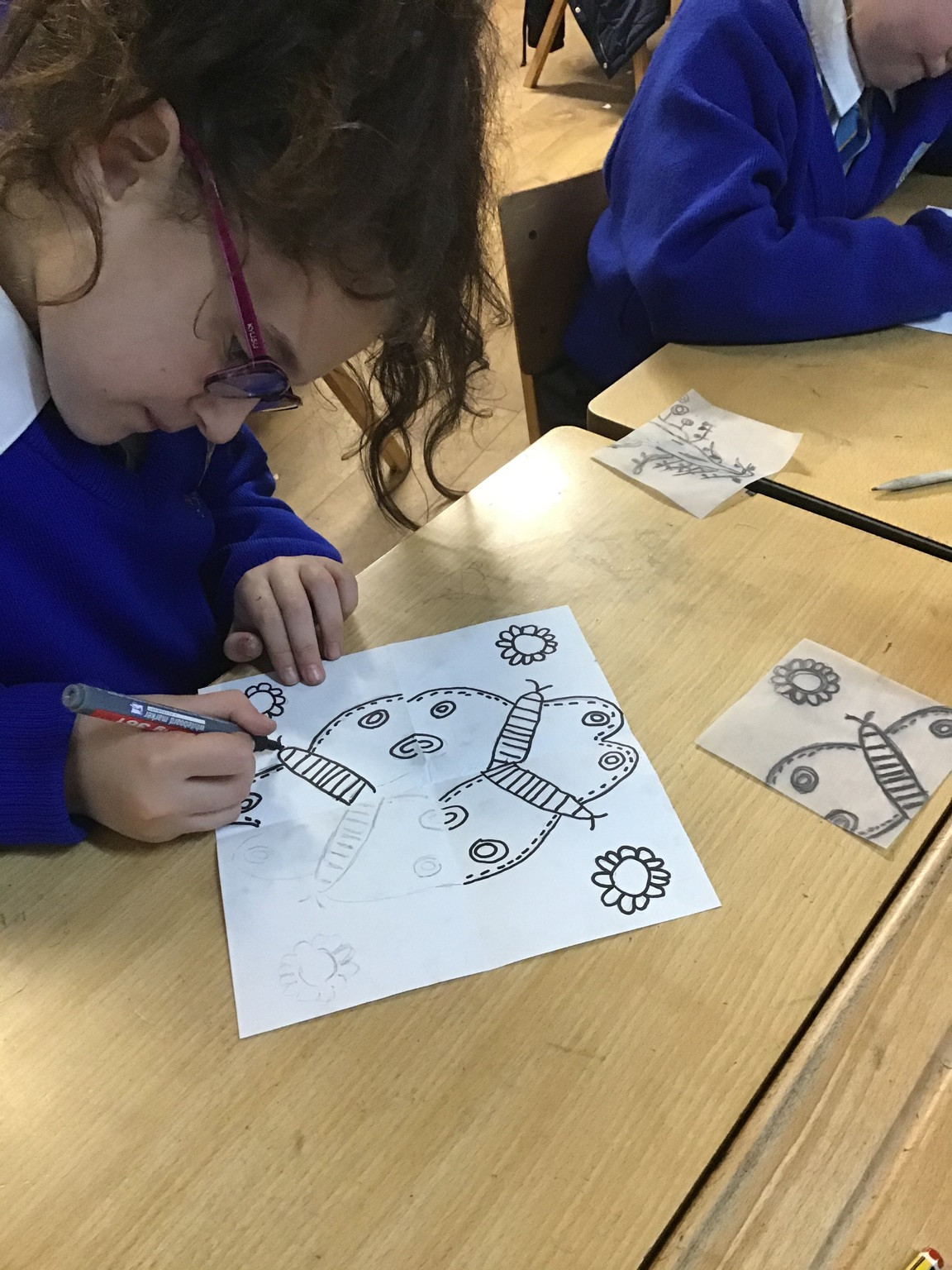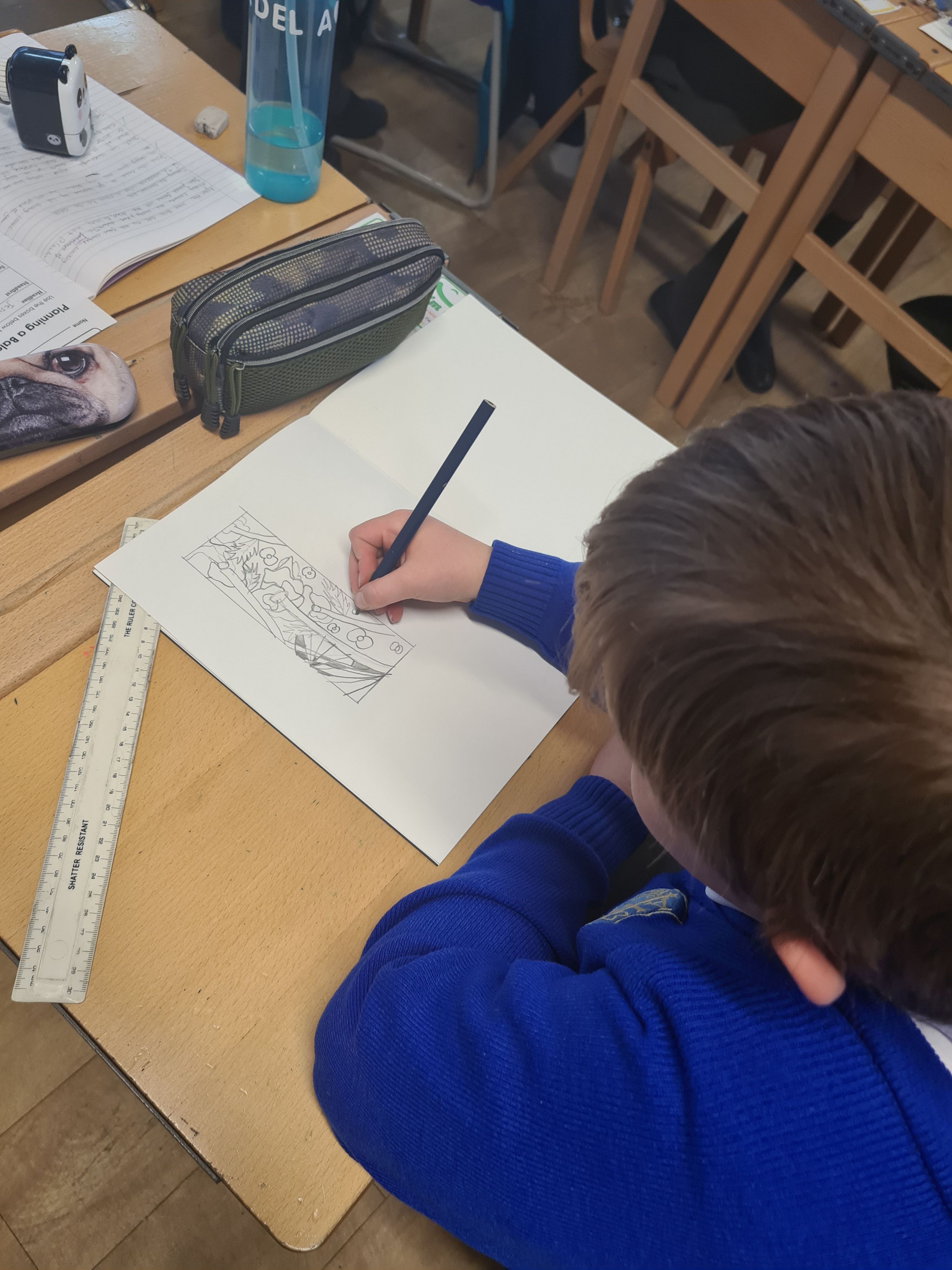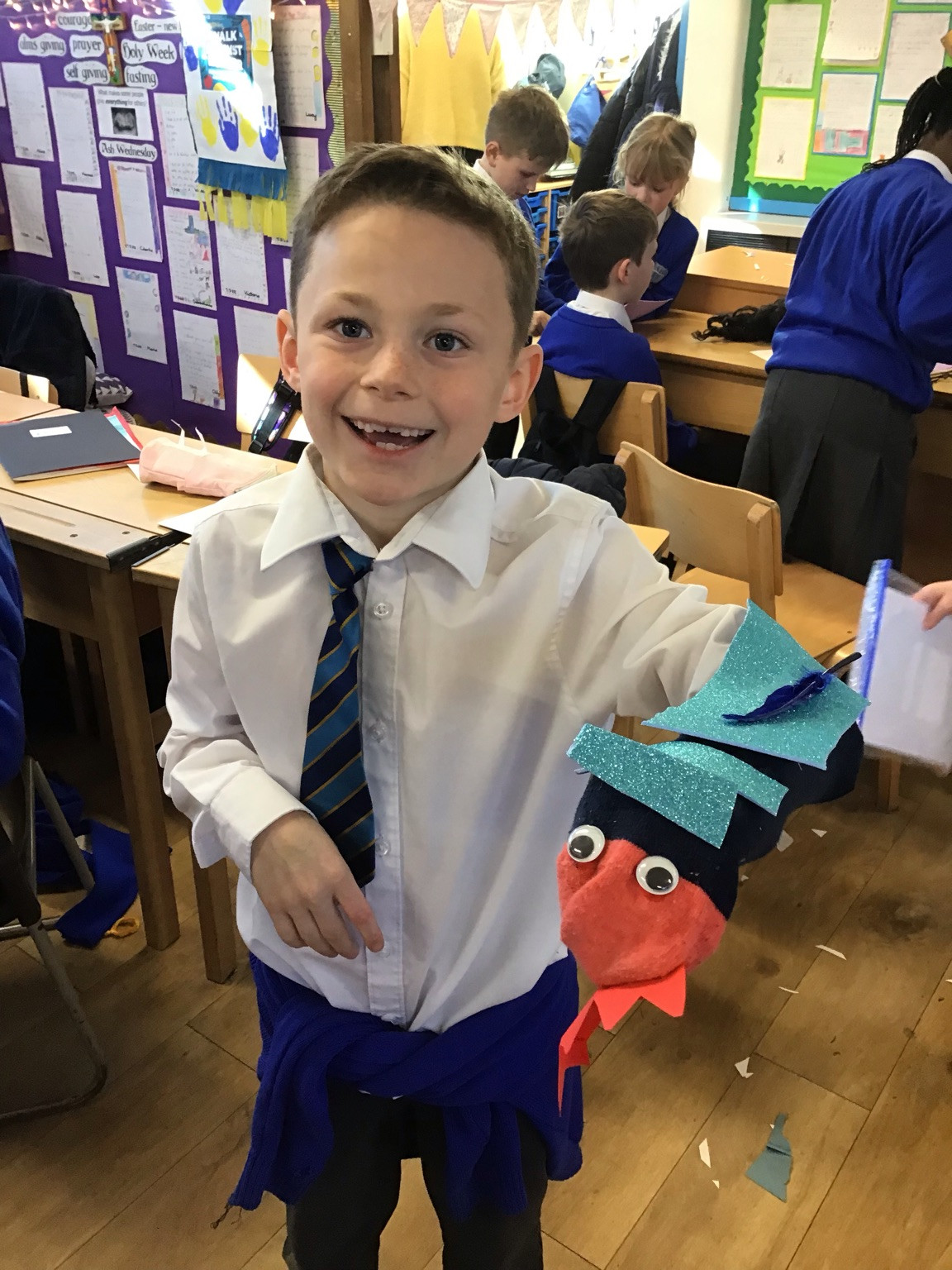 ---
A curriculum of breadth and wider opportunity
At Our Lady of Lourdes, our art and design curriculum is a curriculum of breadth and ambition. Our curriculum delivers the EYFS Framework and statutory National Curriculum. We use the Kapow scheme of work as the basis for our planning and we have ensured that our curriculum meets the needs of disadvantaged pupils and addresses and narrows any gaps in their knowledge and skills.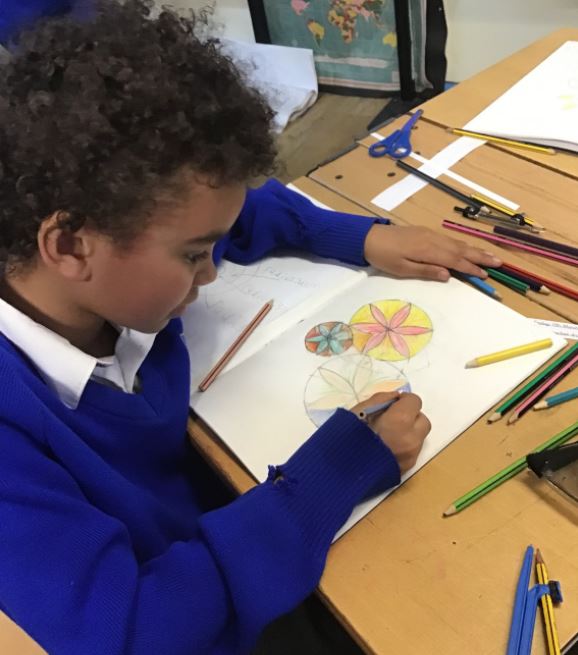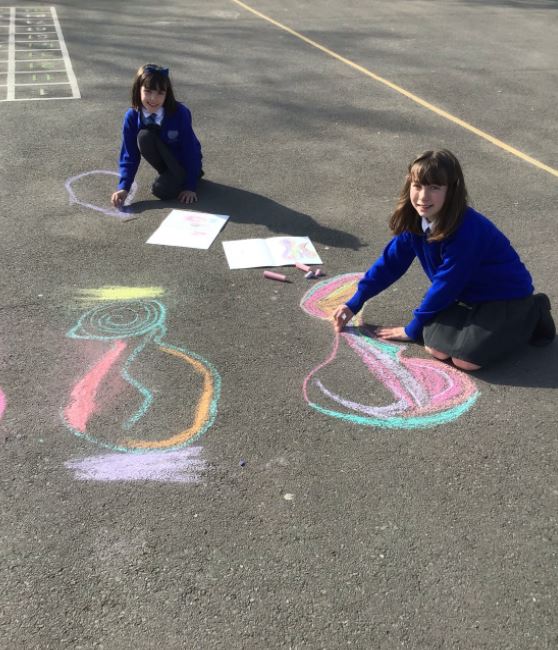 Progressive, well-sequenced learning that embeds knowledge
Our Art and Design curriculum is based on developing the 6 formal elements of art and design; shape, line, tone, texture, pattern and colour. There is also a focus on the art and design skills; drawing, painting, designing, crafting, printing whilst developing a knowledge of artists who specialise in these skills. Our Art and Design curriculum is systematic; lessons are planned and built through small progressive steps. There is a carefully sequenced and spaced journey through the elements and skills taught across their school life.
---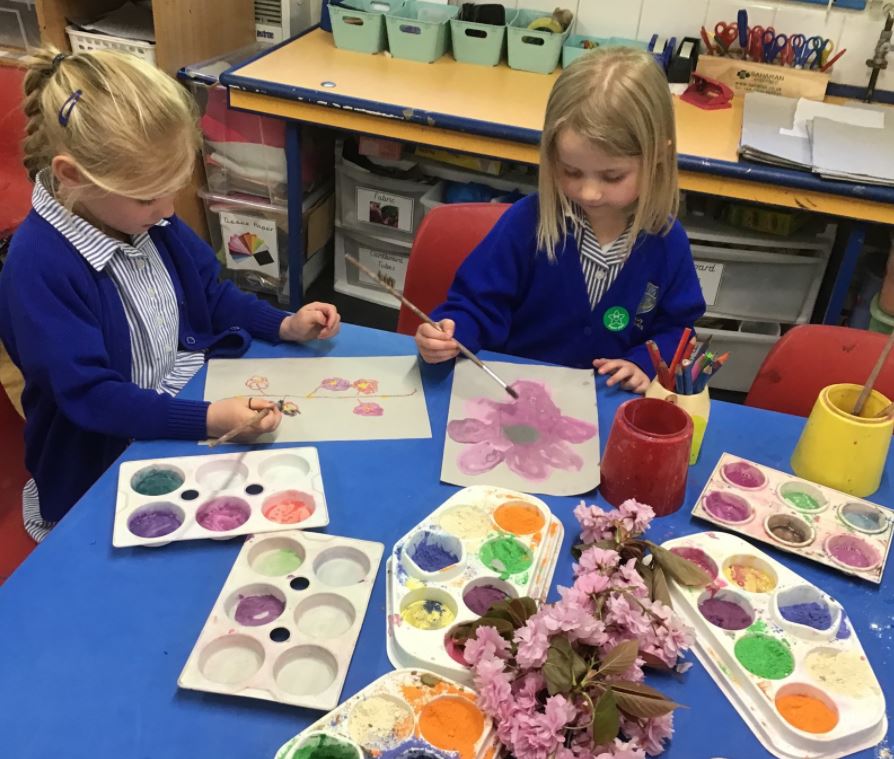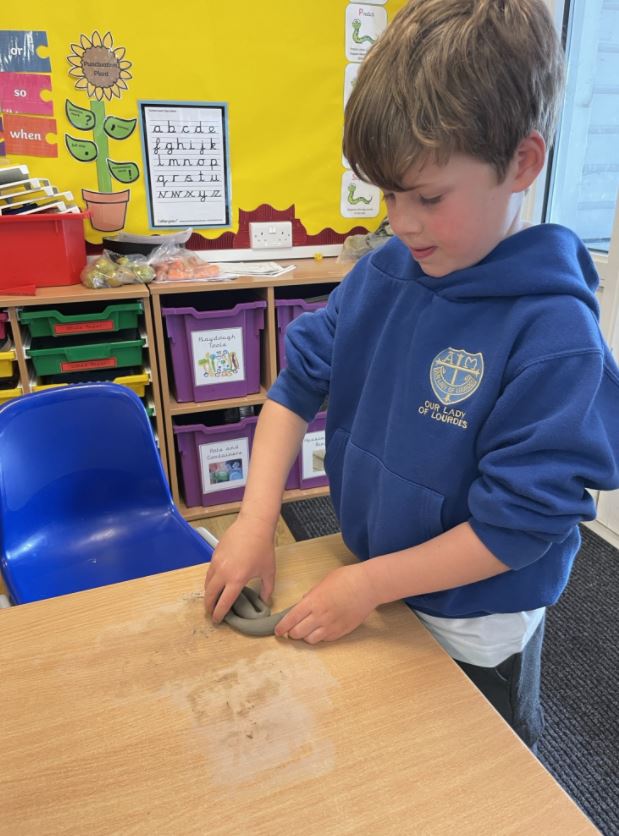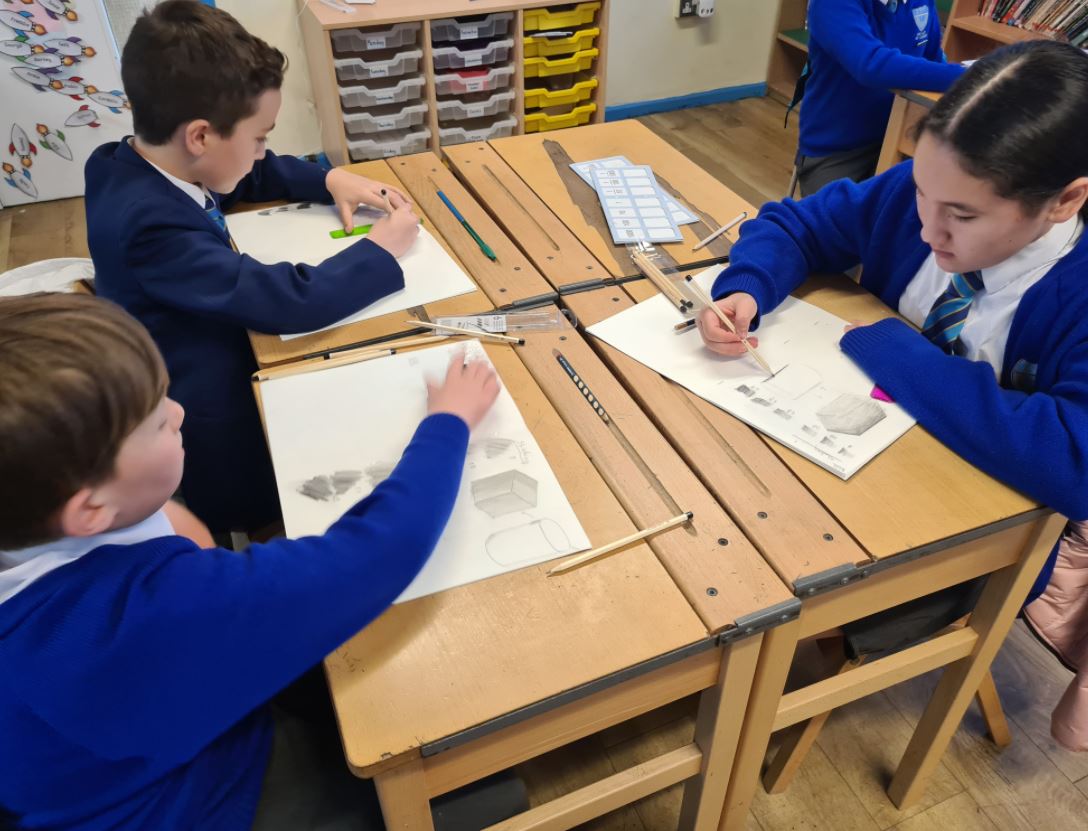 ---
We use the Kapow Scheme of work from years 1 to 6.
Click on the year group banners below to view our progressive art and design curriculum overview.
Reception
Autumn 1
Autumn 2
Spring 1
Spring 2
Summer 1
Summer 2

Mark making and Drawing

Painting

Sculpture

Printing

(Topic: It's good to be me)



Artist study:

Picasso

Mark making and Drawing

Painting

Sculpture

Printing

(Topic: Let's Celebrate)


Artist study:

Andy Goldsworthy

Mark making and Drawing

Painting

Sculpture

Printing

Textiles

(Topic: Food Glorious Food)

Hand -woven Kente cloth

Mark making and Drawing

Painting

Sculpture

Printing

(Topic: Once upon a time)


Artist study:

O'Keefe

Mark making and Drawing

Painting

Sculpture

Printing

(Topic: Where will you Go?/ Mother Earth)

Artist study:

Kandinsky

Mark making and Drawing

Painting

Sculpture

Textiles

(Topic: Animal Antics)

Artist study:

Henri Rousseau

Van Gogh
Year 1
Autumn
Spring
Summer 1
Summer 2

Formal Elements of Art

Abstract art: Beatriz Milhazes

Line work: Bridget Riley

Exploring line: Zaria Forman

Mixing primary colours

Painting with colours

Art and Design skills

Printing

Colour mixing

Experimenting with mixed media

Artist study: Louis Wain

Sculptures and collages

(Living things)

Clay

Junk modelling

Landscapes with mixed media

(Beach theme)

Composition

Texture

Shades
Year 2
Autumn
Spring
Summer 1
Summer 2

Formal Elements of Art

Repeated patterns - printing

Texture - taking rubbings

Frottage - in the style of Max Ernst

Tone - 3D pencil drawing

Tone - 3D colour drawing

Art and Design Skills

Clay

Weaving

Clarice Cliff Plates - painting

Shading

Painting

Human Form

Mixed media

Collage

Line drawing in the style of Julian Opie

Sculpture and mixed media

3D wire figures

Creating compositions using mixed media
Year 3
Autumn
Spring
Summer 1
Summer 2

Formal Elements of Art

Shape - geometry

Working with wire

Tone - light and shade - sketching

Art and Design Skills

Artist study - Carl Giles

Tints and Shades

Observational Drawing - sketching

Crafting - sock and shadow puppets

Prehistoric Art

Cave Art

Charcoal

Creating art with natural materials

Mixed media final pieces

Craft

Wax resist

Tie-dye

Weaving
Year 4
Autumn
Spring
Summer 1
Summer 2

Art and Design Skills

Optical illusions (Luz Perez Ojeda)

Willow Pattern Pictures

Paul Cezanne

Still Life

Formal Elements of Art

Charcoal

Printing

Reflection and Symmetry

Every Picture Tells a Story

Paula Rego: The Dance

Edward Hopper: Table for Ladies

Pieter Bruegel: Children's Games

Fiona Rae

Leonardo Da Vinci: The Last Supper

Sculpture

Drums/Maracas

Artist Studies:

Acrimboldo

Sokari Douglas Camp

El Anatsui
Year 5
Autumn
Spring
Summer

Every Picture Tells A Story

Graffiti

Artist Study: Banksi/Andy Warhol

John Singer Sargant

Magdalene Odundo

Formal Elements of Art

Observational Drawing

Monoprinting

Art and Design Skills

Drawing

Tone

Collage

Paint

Design

Creating an advert
---
---
Year 6
Autumn
Spring
Summer

Art and Design Skills

Impressionism - Monet

Colour mixing

Zentangles

Printing

Artist Study - Edward Hopper: Nighthawks

Still Life

Creating Compositions

Mixed media: Sketching, Charcoal, Acryllic

Make My Voice Heard

Picasso - Guernica

Kathe Kollwitz

Clay

Photography

Truisms - photo editing

Macro photography

Self portraits

Edvard Munch - The Scream