Reading and phonics scheme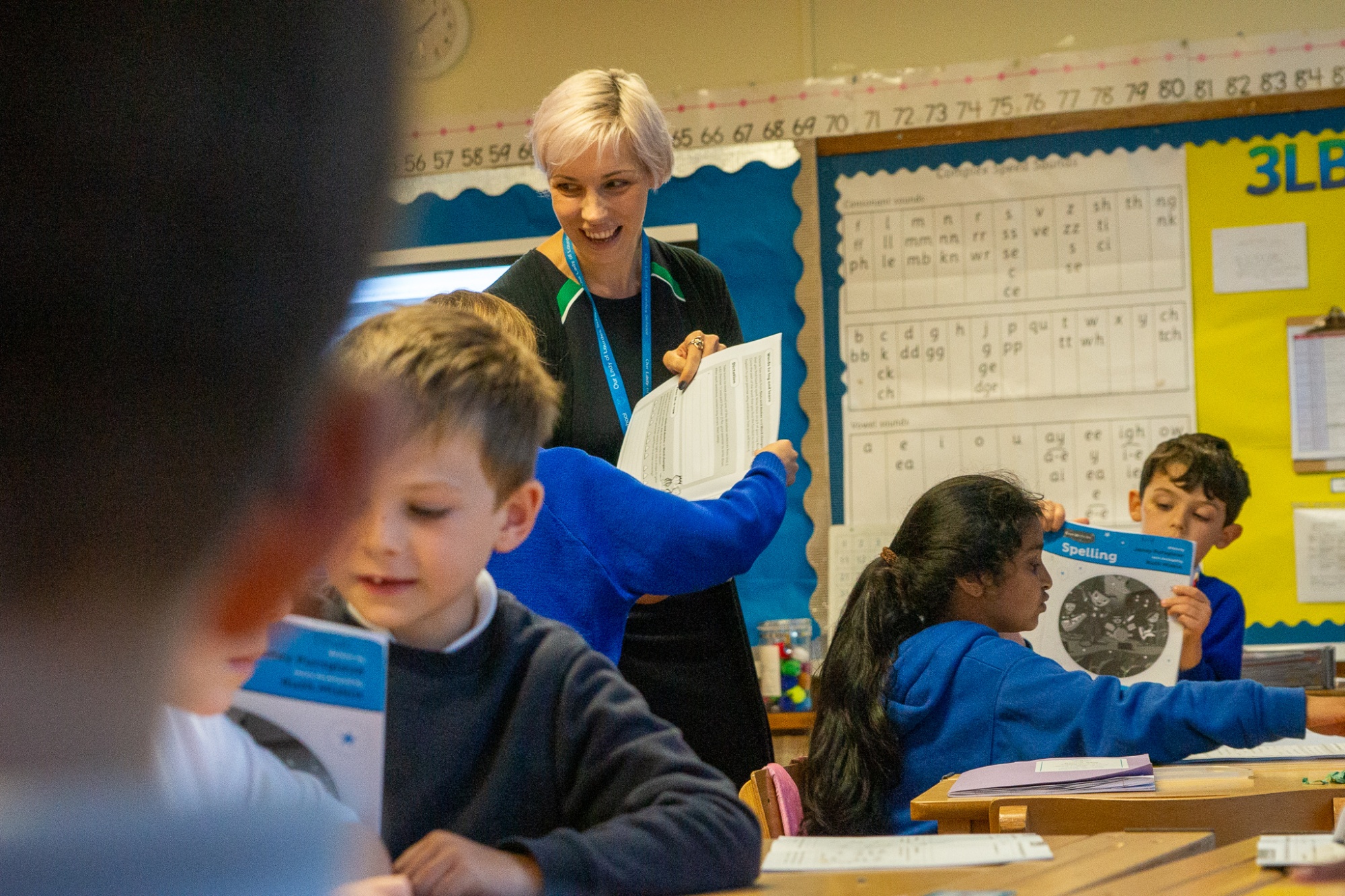 Teaching Of Reading
At Our Lady of Lourdes, we aim to promote high standards of language and literacy. To this end, children need to be equipped with a strong command of the spoken and written word. We also believe that reading for pleasure is important and we aim to help children to develop their love of literature through reading for enjoyment. Our reading curriculum aims to ensure that all pupils read easily, fluently and with good understanding, develop the habit of reading widely and often, for both pleasure and information, and have a love and understanding of the English language.
In the Early Years, children begin to learn the early skills of reading. We follow the Read Write Inc. scheme of phonics and children have daily small group sessions.
As the year progresses, children in Years Reception to Year 2 will have Read Write Inc sessions in small groups with other children that are at a similar stage in their phonic development. All pupils read individually to an adult every week, focusing on applying their learning to reading a book that is appropriate for their ability. All pupils have access to reading areas in their classroom and the most able pupils take part in guided reading sessions from the Summer Term in Reception.
Children in Years 2 begin the RWI spelling scheme and then continue this throughout the school, ensuring that a strong foundation of phonics is central to our teaching of spellings.
From Year 1 to Year 6, reading is developed in two strands in the Our Lady of Lourdes Curriculum.
Word Reading:
The skills of word reading are taught in Read Write Inc. phonics sessions throughout Year 1 and the Autumn term of Year 2, when children learn to apply phonic knowledge to decode words and respond speedily to common exception (red) words. By the end of the Autumn term, we expect children in Year 2 to be proficient in their word decoding skills and be on blue or grey RWI group (these bandings are different to the book band system). Children that are not at this level will continue to develop their phonic skills through intervention RWI sessions in addition to their day to day reading and writing curriculum. By the end of KS1, children are expected to read most words they have frequently encountered quickly and accurately, without overt sounding and blending. Throughout KS2, word reading is further developed alongside the children's growing knowledge of etymology (word history) and morphology (word structure). By the time pupils leave Our Lady of Lourdes, we expect them to read a wide range of words with fluency and confidence.
Comprehension:
Comprehension skills are developed alongside decoding and word recognition. From Reception, children are encouraged to develop pleasure in reading and learn to understand both the books they can read and those they listen to. These skills are implicitly and explicitly taught from the start of Year 1. Learning to self check and correct their reading if it does not make sense, is vital in the early stages. Throughout Key Stages 1 and 2, children develop familiarity with a wide range of texts covering different genres and discuss their meaning, making predictions and inferences on the basis of what has been read so far. In KS2, they also learn to identify how language, structure and presentation contribute to meaning and discuss themes and conventions in and across a wide range of writing. They recommend books they have read to their peers and participate in discussions about them.
Children in every class have access to a range of high quality texts from our school library and each class has its own individual book corner. Children are expected to take a book home every day. Children are asked to read alongside an adult a minimum of three times each week, although reading every day is encouraged both for enjoyment as well as to develop their reading ability. We ask that parents and carers comment in these reading diaries or logs at least five times a week.
Children read in whole class sessions regularly throughout the week with lessons from the Take One Book scheme, which is a rigorously curated collection of high quality fiction, nonfiction, poetry and picture books which develops deep understanding of reading.
Individually, they may read with teaching assistants or their class teacher during the week in a 1:1 situation.
Reading scheme:
In KS1, children take home books which are specifically linked to the phonics that they are learning in their RWI sessions. These books reinforce phonics and common words which children learn in their school RWI lessons. These are called 'book bag books'.
Alongside this, children have access to books from a banded book system where each book is given an allocated band in order to identify the level of reading skill required. Books are analysed and selected for each colour based on a range of factors including: language, the number of words on a page, the type of text and its content. Progressing through the different bands supports children to become confident and independent readers. Class teachers make the decision about when to move children through the different colours, depending on the reading skills they need by using a 'running record' system which identifies whether the child has successfully acquired the skills in order to move to the next 'band'. Within each band there are a number of skills which children will be working on; the books will vary a great deal in order to allow this. Pupils will progress through the reading bands at different rates depending on the child. Please see the progression chart below for more information.
Accelerated reader
Click here for the Accelerated reader site.
At OLOL, we use the Accelerated reader programme in KS2 to ensure accurate and timely assessment of our children. When children read a book, we encourage them to complete quizzes on the AR website here.
Phonics meeting powerpoint from 7/3/19